Hey all!
Lost In Vegas is a YouTube reaction channel that has been getting a lot of noise in the music community...mainly the metal community. They are two guys who are Hip-Hop heads who wanted to expand their musical boundaries that included metal, country, R&B, etc. They call themselves "Free Thinkers" with their unbiased, real time reactions. This is no ordinary reaction channel. Their thoughts are insightful, provoking, and funny at times! They have gotten big enough to where Dave Mustaine, Gojira, Tom Morello, and Phil Anselmo have given them shout outs on YouTube and Twitter.
I've been following them for a few months now, and have been continuously requesting them to do Blackbird. They responded to me Twitter when I did this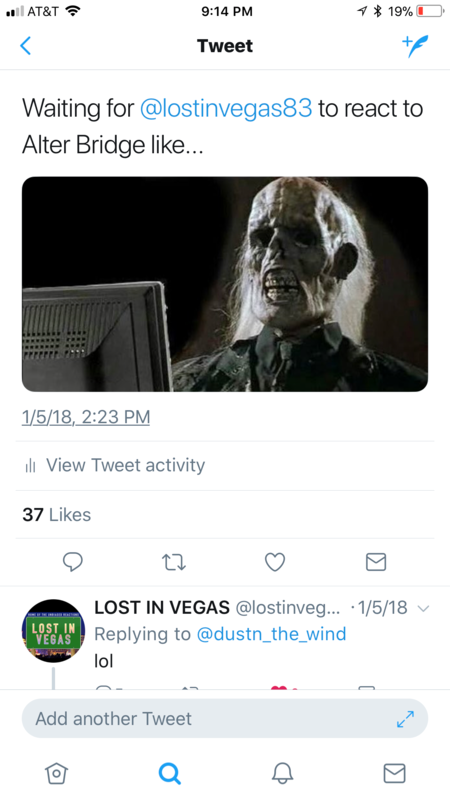 That was a week ago, and even though they credited someone else to get them to react to Alter Bridge, they finally did it.
I think ya'll will love their reaction to Blackbird as much as they loved the song
Disclaimer: They will continuously pause the song to commentate. I actually like that, but i can see where some might find it annoying at first.