Well, might as well get this thread going.
So they are already announced for Rock AM Ring/Rock IM Park in Germany and Hellfest in France. Now they are going to be back in the UK for Download, for the 6th time in the band's history, being main supporting to, sigh......., Aerosmith.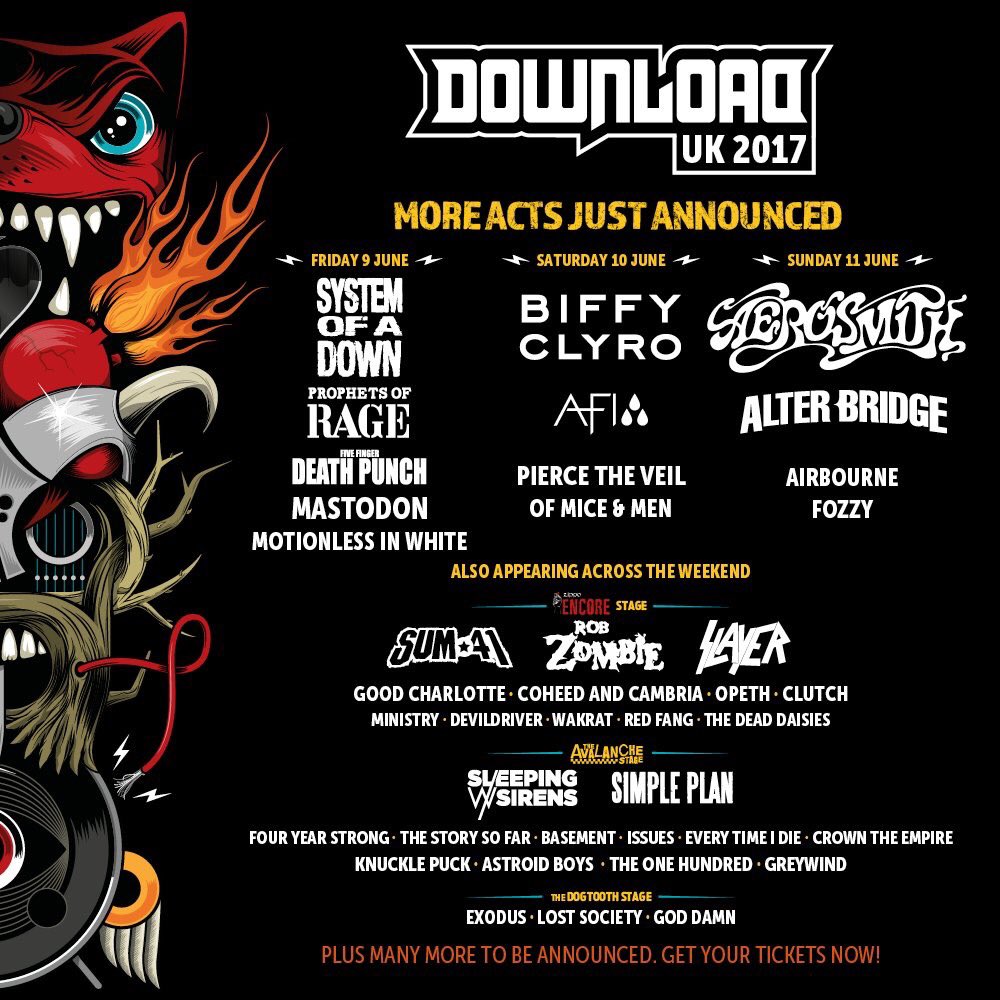 I personally got nothing against Aerosmith, but I would have loved for them to do something different for their UK fans during the summer than play at Download in the same spot they got in 2014.