Some good news for a change. Taken from a recent interview Mark did with Alternative Nation.
http://www.alternativenation.net/interv ... -tremonti/
Have you spoken to Scott Stapp recently?

We actually just ran into him. Scott Phillips and I were at the Hard Rock hotel for my wife's birthday, and just by strange coincidence, Stapp was up here during a vacation and was staying at the Hard Rock. We were walking out to the pool and he saw us. We ended up talking for an hour and half. He was clean and sober and doing well. He was happy. His family seemed happy. We've had a few texts since then. I think there's talk about Wind-up Records maybe putting out a box set, so I'm sure we'll communicate to make sure that turns out well.
EDIT: It's official - 'With Arms Wide Open: A Retrospective' to release November 20th | UPDATE: Preorders have been taken down on Amazon. Will update the thread title with the correct release date when it's announced. | UPDATE #2: Looks to be still coming out. Walmart has the exclusive here:
http://www.walmart.com/ip/47760475
http://mediakits-showcase.concordmusicg ... index.html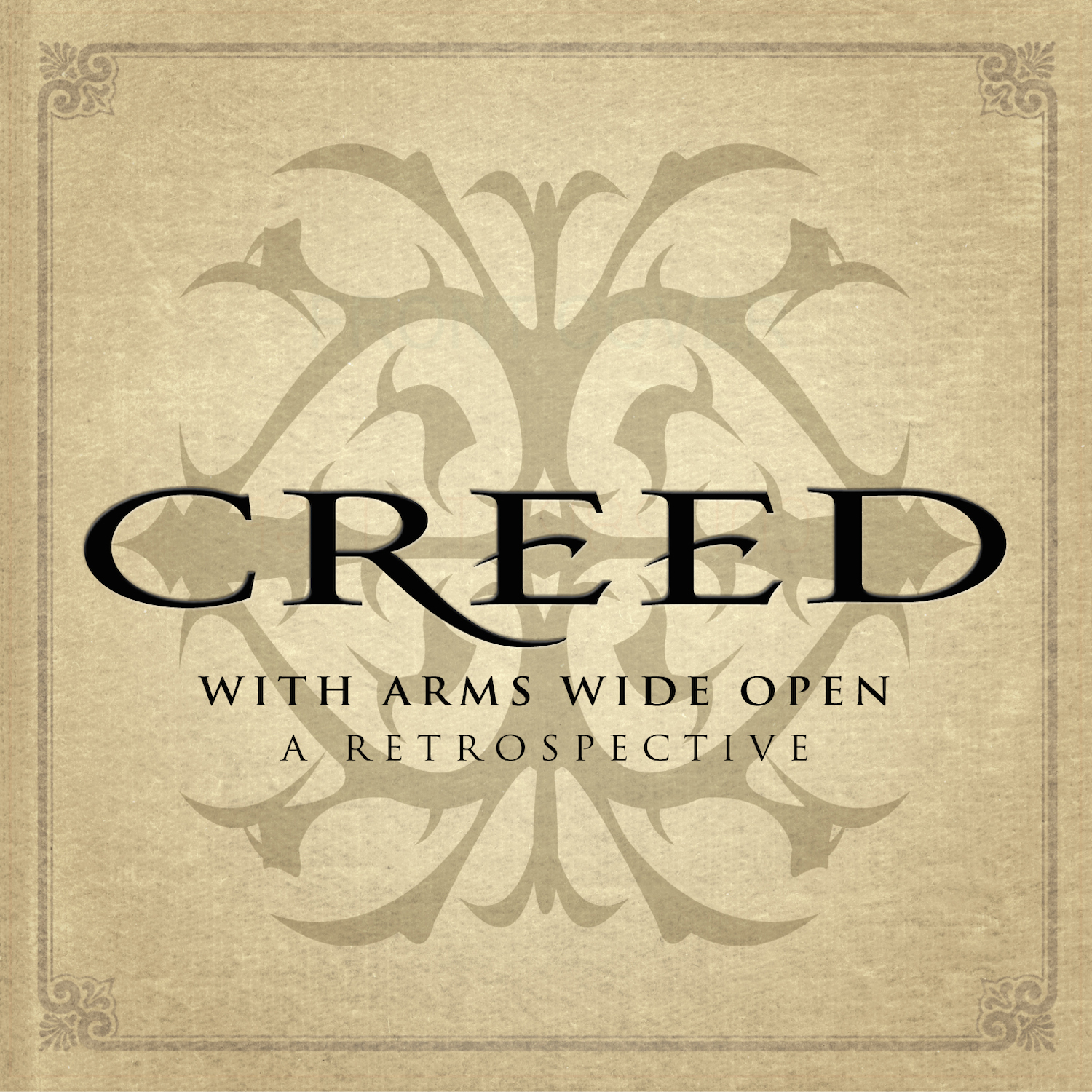 CD 1 - Best Of: The Singles

1. My Own Prison [Radio Edit]
2. Torn [Radio Edit]
3. What's This Life For [Album Edit – Clean]
4. One [Radio Edit]
5. What If [Radio Edit]
6. Higher [Top 40 Version]
7. With Arms Wide Open [New Version with Strings]
8. Are You Ready?
9. My Sacrifice [Radio Edit]
10. Bullets
11. One Last Breath [Radio Version]
12. Don't Stop Dancing
13. Weathered [Edit]
14. Overcome
15. Rain [Pop Mix]
16. A Thousand Faces [Radio Edit]

-----------------------------------------

CD 2 - Rarities & Demos

1. To Whom It May Concern
2. Is This the End [Scream Edit]
3. Bound and Tied
4. Young Grow Old
5. Silent Teacher
6. I'm Eighteen
7. Roadhouse Blues [Live at Woodstock '99]
8. Riders on the Storm
9. Blistered [Demo]
10. More Than This [Demo]
11. Why [Demo]

-----------------------------------------

CD 3 - Acoustic

1. My Sacrifice [Live Acoustic]
2. My Own Prison [Acoustic Version – Extended]
3. Don't Stop Dancing [Acoustic Version #3]
4. With Arms Wide Open [Acoustic Version]
5. What's This Life For [Alternate Version – Clean]
6. Rain [Live Acoustic]
7. My Own Prison [Live Acoustic]
8. With Arms Wide Open [Live Acoustic]
9. Overcome [Live Acoustic]
10. One [Live Acoustic]
11. Torn [Live Acoustic]
12. Higher [Live Acoustic]
13. To Whom It May Concern [Live Acoustic]