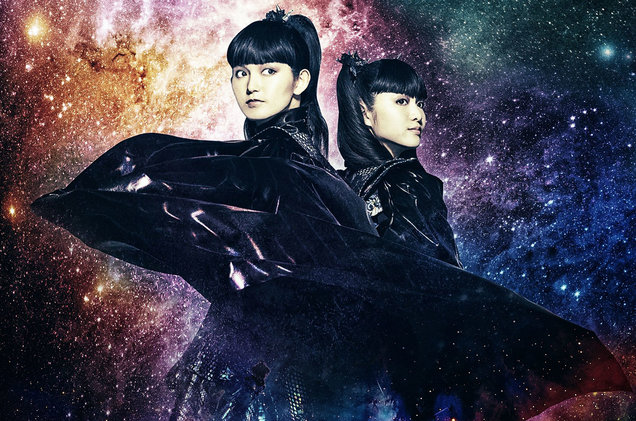 Babymetal are a Japanese kawaii metal band that mixes J-Pop and various genres of metal. The band consists of Suzuka Nakamoto as "Su-metal" and Moa Kikuchi as "Moametal", with their former member Yui Mizuno (Yuimetal) currently having her role filled by a rotating cast of girls. Their vocals are backed by heavy metal instrumentation, performed by a group of session musicians known as the "Kami Band" at performances.
Babymetal recently started their international tour in the US a few weeks ago (hitting Orlando, Atlanta, DC, and Boston) with 10+ more shows, including an album release show at The Forum (Los Angeles) on October 11th which will be filmed for release on Blu Ray. The Kami Band roles are currently being filled by members of Galactic Empire (Darth Vader, Kylo Ren, and Red Raider) for the US leg of the tour.
Babymetal's discography currently consists of their self-titled album released in 2014, Metal Resistance released in 2016, and the upcoming Metal Galaxy to be released on October 11th worldwide. Standout tracks are: Gimme Chocolate, Megitsune, Road of Resistance, Karate, The One, Distortion, Starlight, and the recent hit Pa Pa Ya!.
Vids: